Lakshman Sagar, Rajasthan
Combining sexy and sustainable, Lakshman Sagar is like nowhere else. There's no shortage of little luxuries in Rajasthan. The desert state is one of my favourite places to precisely because of these unexpected treasures: palaces turned hotels, palaces turned bars with carved rock pools tucked away behind the DJ console, palaces turned into blue-soaked bars where Bellinis are served under the sky… I love a good palace, basically, and Rajasthan, as we know, has them in droves.
Lakshman Sagar, as it happens, is no palace. Instead it is the onetime hunting lodge of the then-Thakur of Raipur, Lakshman Singh Ji, and the property is spread across 32 acres of rocky terrain. It's current caretakers, the Sewara group, have leased the land from the descendents of the Thakur to create a beautiful and environmentally-sensitive hideaway where visitors can dip a toe into traditional village life, whilst keeping their other foot firmly planted on the deck of their private plunge pool.
It's the little details that really set Lakshman Sagar apart, and help it marry an earthy and eco-friendly accent with a seriously luxe mood. Its twelve large cottages are built of mud and stone and scattered around the shores of a lake teeming with life, each with its own private plunge pool. With 1,200 square feet to play with, there's a bedroom, a roomy bathroom, a sitting room and an outdoor deck. You'll find Nespresso coffee machines and a wine cooler in your sitting room, while in the bathroom you'll find locally-sourced multani mitti and vials of rose water to supplement your beauty routine. For those sunny afternoons spent in and out of the pool, cool handmade paper versions of Snakes and Ladders (Saap Seedhi) and Ludo sit in wicker baskets, while rose and khus syrups by the bar encourage mixing silly drinks to sip on while spread out on linen-covered charpoys. Hairdryers, plush robes and padded hangers mean that you never miss the comforts of civilization, but an abundance of private spaces for dining and lounging mean that you don't feel compelled to gussy up for mealtimes.
All the food is farmed, picked or sourced locally, which for breakfast means Indian-style specialties like parathas, or eggs and toast with local butter, fruit and fresh-squeezed juice. Guests are encouraged to take their time with their meals, usually Rajasthani specialties that you'd find in family homes: light, wholesome and nutritious. The kitchen, we were told, doesn't have a refrigerator (an active choice), which means that the vegetables you eat are freshly picked, and that fish on the barbecue? That bad boy was swimming in the reservoir just that morning.
Lakshman Sagar isn't carbon neutral, but it is a great bet for the eco-conscious traveller. Wherever possible you'll see local design accents, or construction that's been reworked to use indigenous materials. Endearing hand-printed signs in your room encourage you to turn lights and fans off whenever possible (we obliged enthusiastically), and the design team whose fingerprint is all over the property – Sahil & Sarthak – worked hard to only use "zero kilometre" material – i.e. nothing from outside Raipur village.
Yes, Lakshman Sagar's lean toward sustainability is evident, but not as much as its thoughtful, considered design. The swimming pool is a real doozy – carved out of the rocky ground and tucked away at the far end of the property. This stark countryside and utter stillness make Lakshman Sagar the perfect retreat for a couple looking to hole away for a few days. Travelling solo? Not to worry, you could bide your time flitting between the little hidey holes in the zanana with a book, or sit by the reservoir with a telescope, warming your toes near the bonfire while you gaze up at the crystal-clear skies above.
Service is warm and hospitable, but not at all intrusive. Should you wish to explore the surrounding countryside, staff will arrange nature walks and excursions on horseback, jeep safaris to Todgarh-Rawali Wildlife Sanctuary, day trips to Raipur Fort, Fort Bagri and Nimaj Palace. Have a chat with the team at Lakshman Sagar - if you're keen on knowing more about the villagers and Lakshman Sagar's locally inspired architecture, they'll be happy to oblige with stories and information. But if you just want to soak in your plunge pool with a glass of wine and be fed in your private sitting room, that can be arranged as well.
Getting there — we navigated an arduous ten-hour drive from Delhi — is probably easier now that roadworks on the highway have wound up (sort of). Still, it's an exhausting trip, so unless you're really keen on taking the car out (honestly, once you get there you've got nowhere to go), I'd recommend taking the Shatabdi to Ajmer station, from where you'll be picked up for the remaining two hour drive to the property.
Go for at least four days. In order to sample a bit of everything — the village, the massages, crack of dawn yoga, drunken evenings under the stars, angling, catching up on sleep, barbecues, qawwali performaces — you're going to need a solid chunk of time. We soaked in the pool thinking that it couldn't get much better than this. But then one of Lakshman Sagar's waiters appeared with frosty gin-tonics and fish kababs and suddenly it did, it got even better.
This is a slightly-modified and updated version of a review I previously wrote for The India Tube.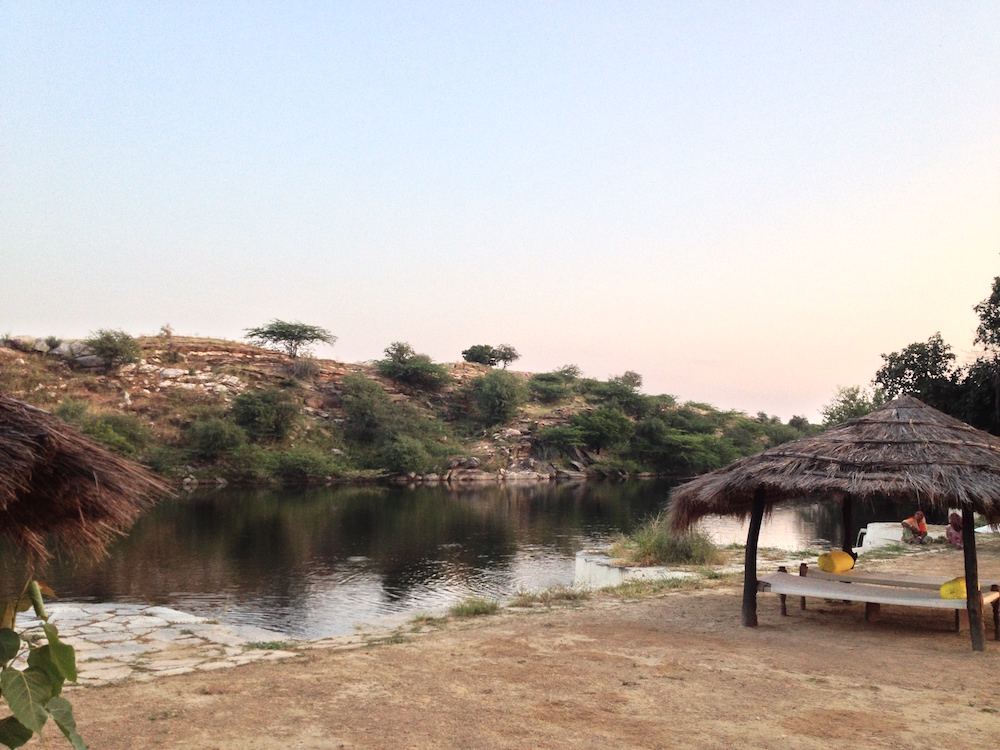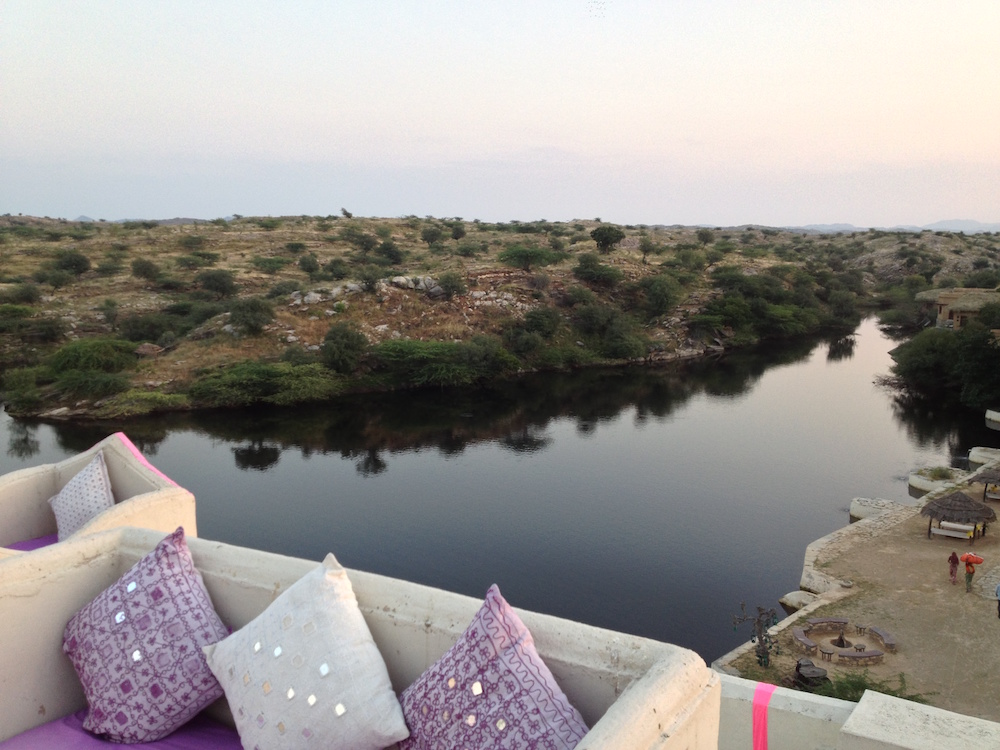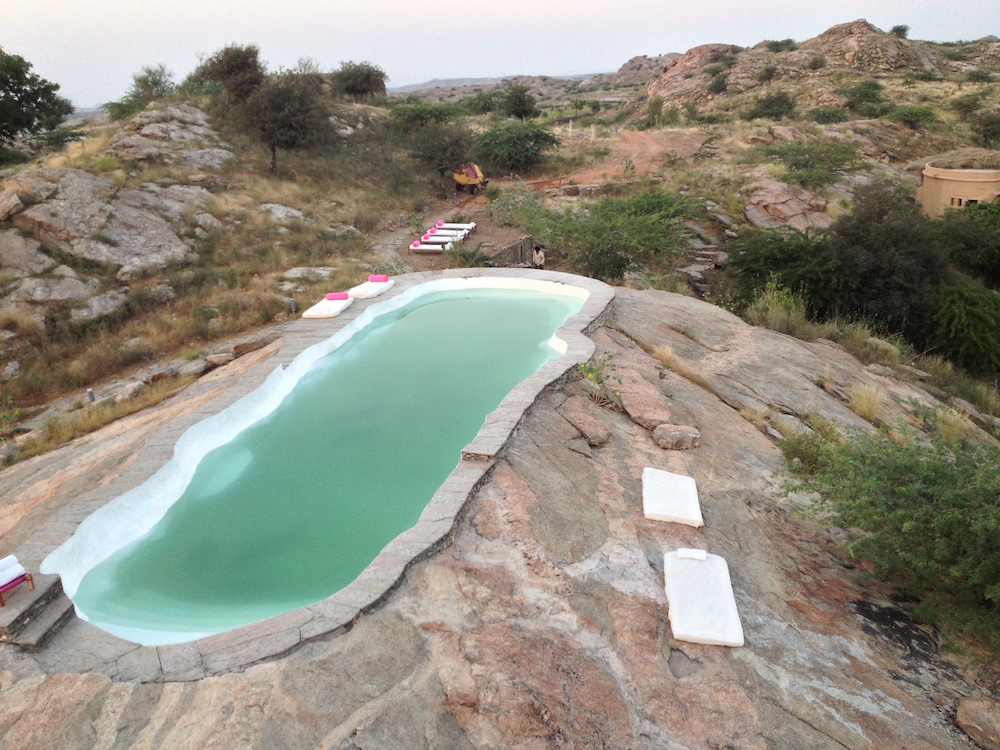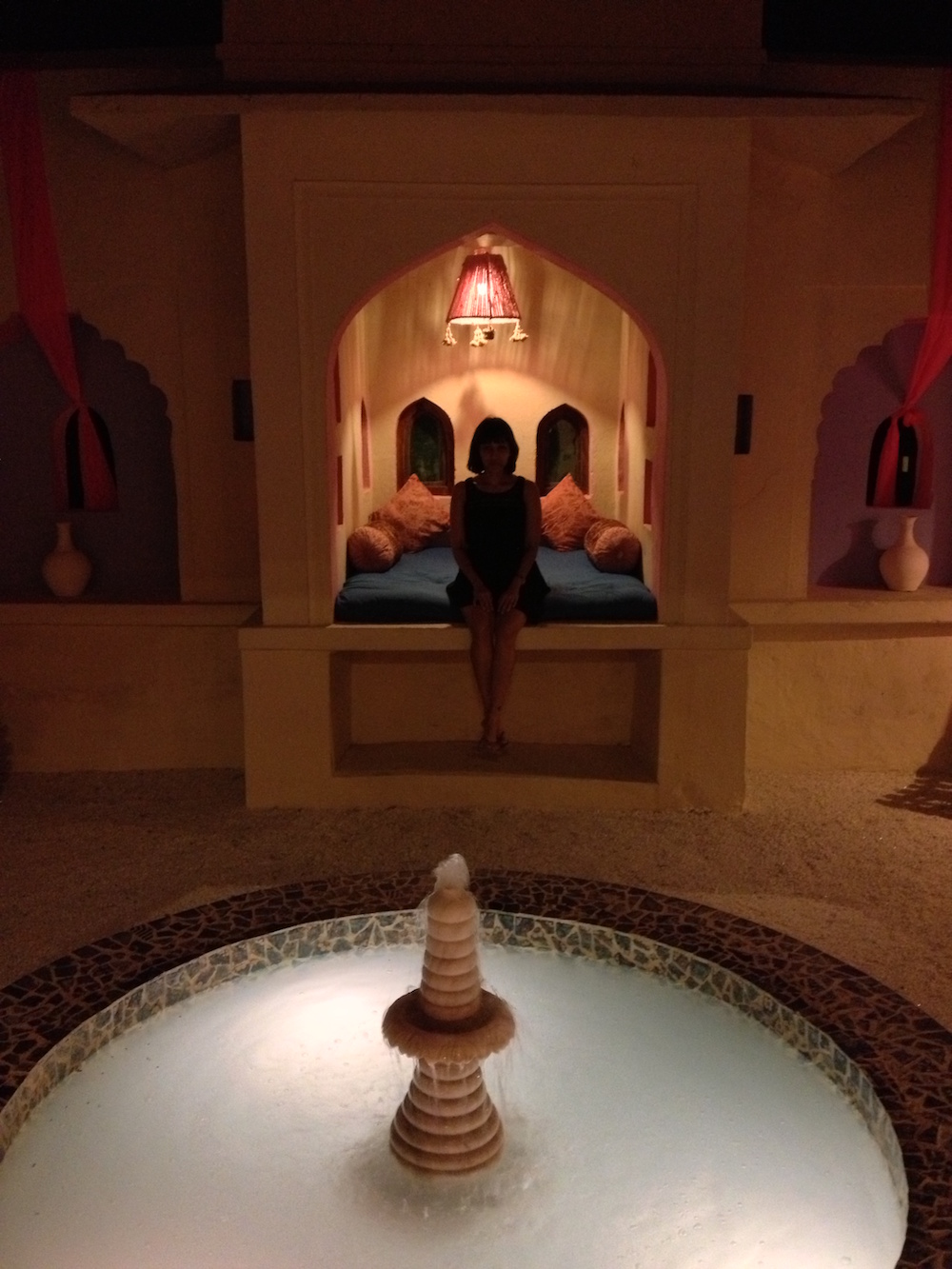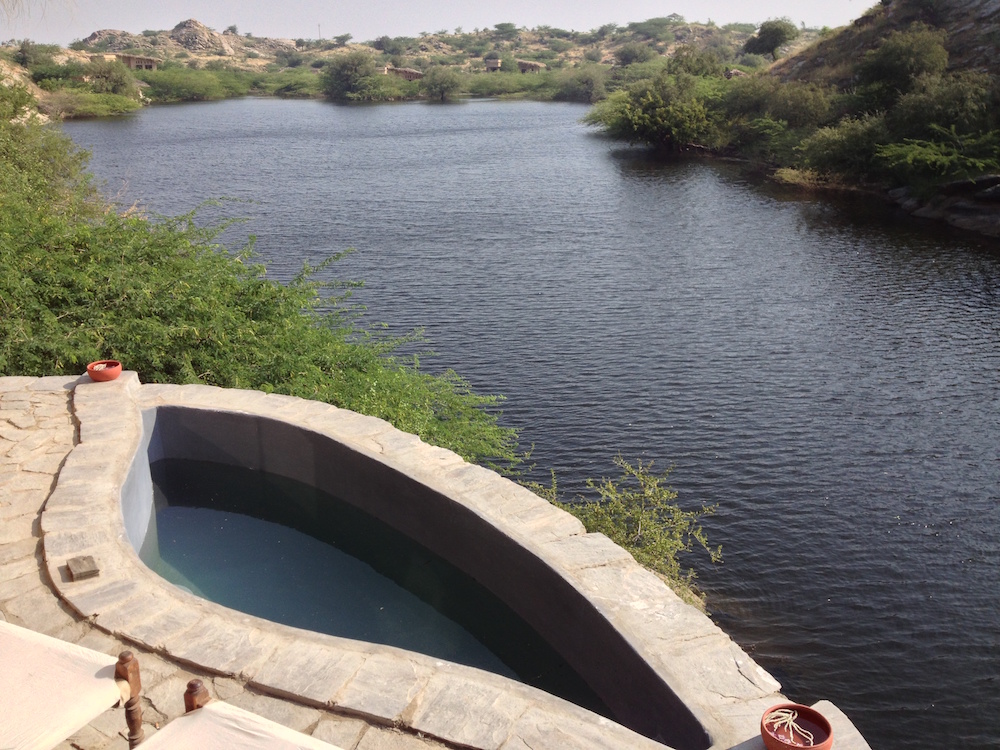 Vandana Verma